30 October 2009 - NEW MIX ALERT!!!!!!
Sorry about the delay folks but it's been a busy time for me just recently. To cheer you up I've got a brand new mix - just in time for Halloween.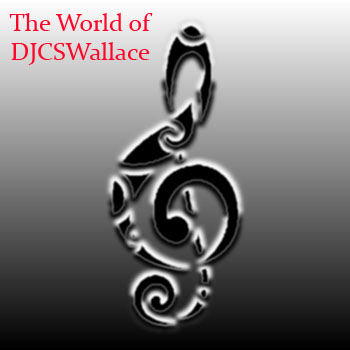 It's a real Mix, recorded Live, covering many different genres of music that I love.
Enjoy
28 August 2009
Great news on the Stoke City front - we've signed two absolute class players - Huth and Tuncay from 'Boro. Talk about a Rock the City signing - Tuncay!!! I can not wait for tomorrow's game at home to Sunderland!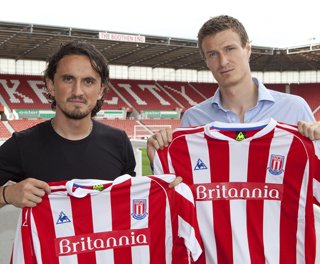 Come on you Rip Roaring Potters!!!!!!!!!!
NEW MIX!!!
9 August 2009
Ladies and Gents, you have a new mix to listen to:
the 'djcswallace.co.uk Warm Up Mix'
It's me in a house-music-all-night-long-kind-of-mood. the kind of set that I like to warm up with.
Enjoy
Wal
28 July 2009
I've got to say - this has got to be the best song of 2009 by a MILE!!! I'm loving 'Jay-Z's D.O.A. (Death of Auto-Tune)'.
Nasty guitar licks, drunk horns, rueful strings, hard drums — this thing rocks. Plus, y ou can't argue with what he's saying. Bring proper hip-hop back!
Can't wait for the album in September!
NEW MIX!!!!!!!!!!!!!!
10 July 2009
You know what you need - a brand new mix...and here it is - an original DJCSWallace 'Back in the Day Volume Two' Mix.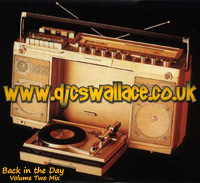 Enjoy
Wal
26 June 2009
Sad news coming through last night - Michael jackson has died, aged 50.
I suppose everybody has their thoughts on MJ but for me, personally, his contribution to music has been outstanding. He was original, creative and influential -and made music that will last forever. His 'Off the Wall' album is still one of my favourite albums of all time.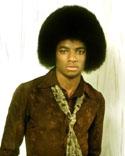 RIP Michael Jackson and thank you.
Wal
22 May 2009
Ladies and Gentlemen. Today is a big day. In years to come, you will say 'I was there'.
Remember this day....
'cos today sees the World-Wide Premier of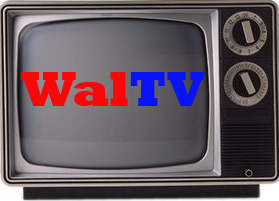 15 May 2009
After last weeks fantastic victory at Hull,
the Mighty Stoke City are SAFE!!!! We're gonna be in the Premier League next season, and it feels great. A personal massive 'Well Done' to Sir Tony Pulis and the team as they've been incredible this season - they've surpassed everybody's expectations and proved so, so many people wrong
This has simply been the best season that I have known ever since my first game in 1981. It feels an absolute honour to be in love with my club.
Stoke city, you have made me VERY proud. Thank you.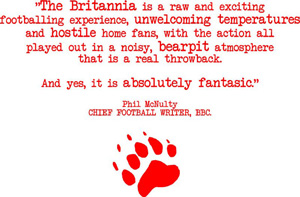 ...but don't forget, we, the fans, have played an important part too!
Wal
6 April 2009
Keep Stoke Up!
4 April 2009 (about 17.05)
If Carlsberg did football results...
West Bromwich Albion vs Stoke City

Wahey!!!! Our first away win of the season. Get in. Bring on Newcastle at home next week.
Say, we are staying up, say, we are staying up!
25 March 2009
For the past month, I've been working on another piece of Art - this time I'm going to be attempting to paint my version of Henri Matisse's 'La Danse'. It's a painting that I've admired for along time and actually got to see the original at the end of last year at New York City's Museum of Modern Art.
My version is a long way from being finished, but I thought you may be interested to see how it's going...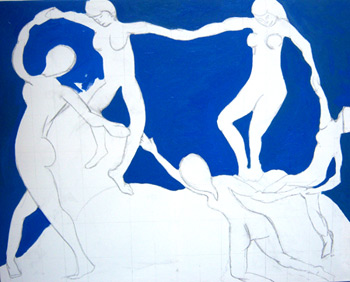 18 March 2009
I've just updated my Favourite Albums of all time - have a look,, let me know what you think, if I've missed any (which I know I have!) that should be in, but, if you ain't got them - find 'em, listen to 'em, enjoy 'em!
Wal
11 March 2009
After getting quite a few really positive comments, I've started to put together some of my finest photographs for your enjoyment - taken over the past six or seven years from all over the world. This exhibition will grow and grow!
If you'd like to order any onto canvas, email me and let me know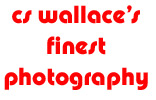 4 March 2009
NEW MIX!!!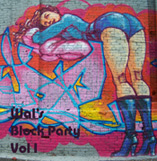 B-boys and B-girls, put djcswallace.co.uk's
into your ghetto blaster, turn up the volume, fold those arms, nod your head, then just GO!
All Night Long.
Enjoy
2 March 2009
Okay, well a terrible, terrible first half yesterday at Aston Villa - the tactics were awful, but credit where it's due, we showed that we did have a Plan B and C - what an ending to the game! Two goals in the last 5 minutes - incredible. I'm still buzzing from it. Well done to the lads - you've given us all a chance of staying in the Dream-world that is the Premier League.
Enjoy the highlights again (unless you're a Villa fan):

1 March 2009
A new month, a new Collection!

Shot on location at the end of last year, my latest exhibition of photography. Enjoy.
21 February 2009
Just getting ready for todays match - Stoke City v Portsmouth. A massive game for both clubs. Three points would be fantastic to help keep our Premier League Dream alive.
Gooooaaaarrrnnnnn Stoke!!

Footnote: Not the best of performances, but a point's a point...3 would have been better.
15 February 2009
Coming soon...

DJ CS Wallace's 'San Francisco' Exhibition
14 February 2009
With today being the most romantic of the year, why not hel[p Valentine's Day along and download the 'Love' Mix I did about a year ago. It's a mix of some truly great 70's R&B. The kind of stuff that really is the real deal when it comes to old school soul. Great arrangements, soaring strings, incredible vocals, great songs. Featuring people like Al Green, Ike, Stevie, Lenny Williams, The Temptations and many more - it's just superb music. Go on, you know it makes sense.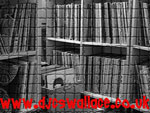 11 February 2009
On a completely personal note, I just want to say the biggest of 'Good Luck's' to my beautiful wife, Emma. She's about to undergo Chemotherapy for the first time today. We'll get through this together.
I love you with all of my heart and soul.
8 February 2009
Just thought I'd share some of my latest photos with you - first off, we have the fantastic Windy City - Chicago.

Enjoy, and more in this new photographic series to follow soon...
Wal
3 February 2009
Hi folks. Sorry for the (major) delay - I've been having a busy time recently, but I'm back!!
I've also broken the 100,000 hits barrier - not bad really when I expected to be receiving about 100 hits a month when I set it up. You've been downloading my stuff in your thousands - thank you very much.
...and I still aint made a penny out of it!
Wal