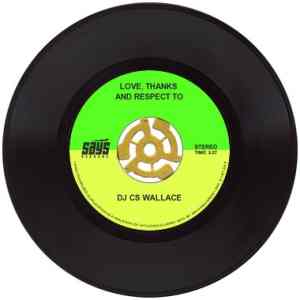 A
Art, Afrika Bambaataa, Ace Of Clubs, Audrey Horne, Adidas, Arctic Monkeys, Atari, Apache, Afro, Ashley Beedle, Acid House, Aretha Franklin, All Dayers, Amsterdam, Acid Jazz, Atlantic Records, Airplane, Al Green, Azuli, Al, A Love Supreme, Age of Aquarius, Angels, Afro Americans, All Nighters, Arthur C Clarke, Andy Smith, Attitude, Amp Fiddler, An Inconvenient Truth, Anne Frank, A Space Odyssey, Against The Fall Of Night, Apps, Ashford & Simpson, Archie Bell & The Drells, Atmosfear, Adventure, Acrylics on Canvas, Arnold Blair, Abstract Orchestra, Alan Hudson, Afro-Funk, Air, Arctic Monkeys, Aretha Franklin, The Avalanches, Azymuth, Apple Scruffs, Airto, A-Trak, Autoglass Trophy, Archie Bell and the Drells, Ahmad Jamal, Alice Coltrane, Arnold Jarvis, Alton Towers, A.D.O.R. Abdominal, AKAI MPC, Acapellas, Alcatraz, A Digital Needle, Alchemist, Abdoulaye Faye, Ain't it Funky Now, AJ Munson, Arnie, Ann Sexton, Andres, AfroHouse, Atlanta, Anyone or Anything else I've forgotten…
B
Benny 'De La' Wallace (RIP), Bob Wallace (RIP), Black Lives Matter, Brighton, Books, Bongos, Breaking Bad,, Brazil '70, Beach, Breakdancing, Bubbly, Barry White, Barcelona, Barbara Tucker, The Beach Boys, Black Humour, Boogie, Bar Grooves, Becks, Basement Boys, Bellagio, B-Boys, Beatles, Britannia Stadium, Body & Soul, Bass, Basement Jaxx, Bobby Womack, Bobbi Humphrey, Blaze, Beat Box, Bob Marley, Bobby Kline, Blues, BBE, Byron Stingily, Block 30, Butch Cassidy and the Sundance Kid, Bettye Swan, Bobby Moore, Bobby & Steve, Brian Tappart, Black Science Orchestra, Brass, Booker T and the MG's, Big Beat, The Bosch, Billy Stewart, Big Coats, BT Express, Brass Construction, The Bosch, Booty, Batman, Bizarre Inc, Black Vinyl, Betty Wright, Birthdays, Budapest, Block Party, Beastie Boys, Betty Harris, Brick, Betty Moorer, Bill Brewster, Beyonce, Bob Dylan, BBE, Budapest, Bobby Byrd, Bilbao, Blue Note, Booker T and the MG's, Busy Bee, Boogie Down Productions, Brenda Taylor, Barack Obama, The Blue Notes, Bob James, Bobbi Humphrey, Beat Rivals, Black Thought, Bojan, Boiler Room, Baby Huey & The Babysitters, Body & Soul, Bald Magic, Breakbot, Broad City, Black Coffee, Breixo, Bootsy Collins, Bucketheads, Bullitt, Breaking Bad, Black Star, Black Ivory, Bojan, Berlin, Boothen End (RIP)…
C
Craic, Cassettes, CDJ's, Camping, Chic, Chaka Khan, Cuba, Craic, Curtis Mayfield, The Clash, Chicago, California, Carl Cox, Chaka Khan, Chi-lites, Coldcut, Creative Thought, Cheryl Lynn, Caesars Palace, CJ Mackintosh, Car Wash, Clockwork Orange, Che Ghevara, Coffee Shops (Amsterdam style), Carl Hiaasen, Casino, Civil Rights Movement, Cheltenham Gold Cup Day, Chester Cup, Coffy, Cabernet Sauvignon, Clubbing, City Of God, Clio Cup, Cassius, Coldplay, Camp Nou, Cymande, Christmas, Crash Crew, California Soul, California Dreaming, Common, Chill Out Rooms, Cool, Culture, hange, Chloe, Creative Source, Clockwork Voodoo Freaks, The Chairman of the Board, Chester Zoo, Candido, Cheap flights, Cameo, Candido, Curb Your Enthusiasm, The Crusaders, Cesaria, Chuck D, Candi Staton, Capital STEEZ, Cold Crush Brothers, Che 'Noir, Cookin Soul, The Commodores, Crazy P, Comic Strip, Cradle to the Grave, Cut Chemist, Chance the Rapper, Childish Gambino, Carl Craig, Childish Gambino, Cookin Soul, Copenhagen, Chillin' Out…
D
Dave, Delilah, Disco, De La Soul, Diana Ross, Double Exposure, Daf, D'Angelo, Danny Rampling, De Niro, D'n'B, Daft Punk, Danny Tenaglia, Diego Maradona, Dream Teams, DJ Mix tapes, Danny Krivit, David Mancuso, Detroit, Disco Bus, Darth Vader, Delilah, Delfonics, DMC, D-Train, Dennis Ferrer, Daft Punk, Defected, Dead Prez, Death Valley, DS, Dionne Warwick, Dreams, Dreamcast, DJ Mag, Days Out, Dave Lee, Derrick Carter, Days Off, Design, Dinosaur L, Delicious Vinyl, Degrees Of Motion, DJ Jazzy Jeff, DUCK Magazine, Dennis Smith, Dennis Ferrer, Donald Byrd, Donny Hathaway, Deelite, Dennis Ferrer, Detroit Swindle, Denim, Dirty Harry, DJ Premier, Degrees Of Motion, DJ Shadow, Dubs, DJ Format, DJ Chris Read, Dee Dee Sharp, DJ Spen, Dimitri From Paris, Disclosure, DJ Yoda, Dr. Dre, Danger Freaks, Deniece Lopez, DuckMagStoke, Damu the Fudgemunk, Django, D-Train, Donny Hathaway, Donald byrd, Donald Glover, Demand More…,
E
E, Emy, Electro, Espana, Eddie Kendricks, Eating Out, Evening Sentinel, Entertainment, Email, Eastside Connection, Executive Suite, Elvis, Ebay, Ecstasy Passion and Pain, Evelyn 'Champagne' King, 808 State, Escort Mk II, Erykah badu, Elmore Leonard, Erik Rug, The Ethiopians, The Exciters, The Emotions, Expressionism, Eastside Connection, Eddie Bo, Eddie Paleiri, European Championships, Eddie Russ, Ella Fitzgerald, Eloise Laws, Exodus, Earl Sweatshirt, Eric B & Rakim, Ethyene, EPMD, Eastside Connection, Elements of Life, Europa League, Edits, Express Yourself…
F
Franklyn G Wallace (RIP), Family, Funk, Fun, Food, Frankie Knuckles (RIP), Football, Film, First Choice, Funkadelic, Flares, Fantasy, Farm Carts, Fifth Dimension, Funkanova, Fresh Fruit, Funky Music, Francois K, Frank Broughton, Fred Perry, 4 Hero, Fridays, Fawlty Towers, The Furious Five, Fab Five Freddy, Fish Finger Butties, Fantasy Football Leagues, Funky Four Plus One, Fat Freddys Drop, Foot Massages, Furious Five, Fidel, Fat Freddy's Drop, Faze Action, Fela Kuti, Four Below Zero, Fingers Inc, The Four Tops, Fred Wesley and the JB's, Funky Four Plus One, Freedom, Foxy Brown, 45 King, Fab Five Freddie, Flight of the Conchords, Folamour, Factory Records, French House, French Express, French Stick, Five a Side, Fool's Gold, First Choice, Featurecast, FA Cup Semi-Final (5-0), Feeling Good…
G
G, Grandmaster Flash, Gretna Green, The Groove Club, Gilles Peterson, Grand Canyon, Golden, Ghetto Blasters, Gil Scott Heron (RIP), George Clinton, Guru (RIP), Gaming, Global Groove, Graffiti, Gwen Guthrie, Gwen Mcrae, Goodfellas, Gladys Knight & The Pips, Gordon Banks, Gary Byrd, Giant 45, God Made Me Phunky, Glasgow Underground, Gaming, Giraffes, Gordon Banks, Graeme Park, Gaudi, Gamble & Huff, Grand National, Grand Wizard Theodore, Gospel, Guestlists, GQ, Grover Washington Jr, Golden Flamingo Orchestra, A Guy Callled Gerald, Gene Chandler, Gerd, Guidance Records, Gang Starr, George Berry, Good Coffee, The Gallery, Golden Era, Grand Puba, Gardening, Gregory Porter, Glenn Underground, Grand Piano, Good Times, Guinness, Ghostpoet,Gramatik, Guilty Simpson, Gomorrah, Grover Washington Jr, Guardian Angels, God made me Funky…
H
Hutchinson (RIP), House, Hip Hop, Havana, Hacienda, Halo, Happy Mondays, Headphones, Hard Times, Holidays, Harold Melvin & The Blue Notes, Humour, Hope, Hand and Trumpet, Head Nodders, High Speed Dubbing, Horror Films, Herbie Hancock, Herbie Hancock, Heels, Hi-Hats, Harlem Globetrotters, Hed Kandi, Hip Clothing, Hats, Habitat, Homeland, Heroes, Hashim, The Head Hunters, The Hot 8 Brass Band, Hypnotic Brass Ensemble, Hugh Masekala, Honey & the Bees, Hallex .M, Hawksbee & Jacobs, History, Hong Kong Phooey, Han Solo, Hot Stuff!, Horns, Hercules & Love Affair, Harold Heath, Heisenberg, Humility, Humanity…
I
Ibiza, Internet, Isaac Hayes, Italian Food, Ian Brown, Italian Job, Inner City Blues, India, Incognito, Information, Italia '90, Inner Life, Isaac Asimov, Ike and Tina Turner, Ice-T, Insight, Incredible Bongo Band, Inner City, iPod, Injury Time, Investigative Journalism, Idols, Instrumentals, Independence, Ideas, Imagination, ILL Flows, I Have a Dream...
J
Joe, Jonah, John Lennon, Joey Negro, Jungle Brothers, Jack Daniels, John Peel, Jazz, Jurassic 5, James Brown, J-League, Jimi Hendrix, John Morales, Japanese Horrors, J Dilla, Jay-Dee, Jaws, JFK, Joyce Sims, Jocelyn Brown, Jamiroquai, Jon Cutler, JEEP, Jamie Principle, Jon Cutler, Jack Nicholson, Jim Morrison, Jay-Z, John Ritchie, JC, Jessica Rabbit, Jocelyn Brown, Jimmy Spicer, John Cameron, Jerry Butler, Joy Division, Jaws, Journey By DJ's, The Jones Girls, Jackie Wilson, J Cole, Joey Basa$$, James Beattie, Jazz in the House, Joi Cardwell, Johnny Dangerous, Johnny Hammond, Joe Bataan, Jazzy B, Jarobi, June Conquest, Jackson 5, Jazzanova, Jake One, Jill Scott, James Bond, Juice, Jukeboxes, The Jazzual Suspects, Jay Electronica, Jackie Brown, Jumpin'...
K
Kenny 'Dope' Gonzalez, Kite Records, Kool Herc, Kerri Chandler, Keith Allen, Kubrick, Kevin Saunderson, Kenny Carpenter, King Britt, KRS1, Knowledge, Kaytranada, Karen Young, Keith Mcnully, Kasabian, Ken Boothe, Kraftwerk, Kurtis Blow, KOTA the Friend, King Street Sounds, Kendrick Lamar, KoN, Knxwledge, Ka, Kecha Jenkins, Keep The Faith…
L
Luke, Love, Life, 'Little' Louie Vega, Larry Levan, Las Vegas, Loleatta Holloway, The Loft, Laughing, Left Bank, Lo-fi, Lingerie, Lenny Fontana, Lonnie Liston Smith, love Is The Message, Loaded, Les Demoiselles D'Avignon, Le Grande Arche, League Cup 1972, Literature, Louvre, Leroy Burgess, Liam Lawrence, Luv 'n Haight, Latin Music, Levis, Lennon & McCartney, Lou Reed, Lupe Fiasco, Lou Rawls, Large Music, L.F.O., LTG Exchange, Lalo Schifrin, The Lebron Brothers, Leaf Dog, Linda Clifford, Lenny Williams, Lucy Pearl, Louis Benedetti, Lee M Kelsall, Lionel Messi, Love Committee, The Leonard Simpson Duo, Leroy Burgess, Lou Macari, Love Is The Answer, Loominus,Lisbon, Little Brother, LockdownHouseParty, LockdownBBQVibesParty, Last Night A DJ Saved My Life…
M
MUSIC!!!, Mixing, Mixes, Masters At Work, MFSB, Maradona, MF DOOM (RIP) , Madlib, Maestro, Marshall Jefferson, Marvin Gaye, Motown, MC'ing, Music Box, Move Magazine, Musique, Marlene Shaw, Making Waves, Moet & Chandon, Melting Pot, Monica Bellucci, Montana Sextet, Madvillainy, MAW Dubs, Monty Python, Massive Attack, Mylo, Michael Proctor, Mantronix, Merlot, MTV, Mixmag, Match Of The Day, M6, Mexico '86, Museums, Marilyn Monroe, Modigliani, Michael Moore, Manchester, Merlot, Malbec, Massage, Mr. Nice, Mr Scruff, Megadrive, Mr Thing, Mos Def, Mantronix, Metro, Ma Dukes Orchestra, Madlib, Mambo, Madchester, Milton Wright, Ministry Of Sound, Mamade Sidibe, Maceo and all the Kings' Men, Mandrill, Marcia Griffiths, M+M Mixes, Martha & The Vandellas, Movember, Mary J Blige, Melba Moore, The Meters, Million Dollas Orchestra, Martin Circus, Mndsgn, Mos Def, Minnie Riperton, Mixcloud, Mr Fingers, Mary J Blige, Murs, Mark E. Smith, Mixcloud, Match days, Montmartre, Maceo Plex, Montreal, Mike Dunn, MAW Dubs, Montreal, Michael Watford, Moon Boots, Marshall McGee, Motor City Drum Ensemble, Marc Rebillt, Mick Jenkins, Manoo, Marko Arnautovic, MH The Verb, MUSIC!!!, Make Love Not War...
N
Norman Jay, New York City, Northern Soul, Nicky, Nile Rodgers, Nicky Siano, Nina Simone, New Dawn, Nuyorican Soul, News, Nelson Mandela, Neo-Soul, New Order, Night Grooves, N.E.R.D., Nicole Willis, Nas, Nightmares on Wax, No Logo, Northern Quarter, Nights Over Egypt, 9th Wonder, Naked Music, Nervous Records, N.A.S.A.
O
Olga, Old School, O'Jays, Oatcakes, the Oatcake, Oasis, Ohio Players, Orbital, The Originals, Original Rare Groove, Outkast, The Observer, Oranges, One Flew Over The Cuckoo's Nest, Otis Redding, Oxjam, One Nation Under A Groove....
P
Passion, Paris, Paradise Garage, Prelude, P&P Records, Potters, Prague, Puppies, Percussion, Patrick Adams, Pablo Picasso, Pasta, Pele, Phoenix Nights, Psycho, Parliament, Photography, Pesci, Pacha, Panoramic Views, Pulp Fiction, Promised Land, Public Enemy, Presents, Presence, Palma, Philadelphia, Piano, Pete Bromley, Pitch, Peech Boys, Peaches, Pam Grier, Patti Labelle, Phil Asher (RIP), Primal Scream, Pencil Skirts, Photography, Pete Tong, Peshwari Naan Bread, Pompideau Centre, Pete Rock, Paul 'Trouble' Anderson, Pottermouth, Paul Simpson, Posdnuos, Prince Paul, The Persuaders, Pete Rock, Pound Boys, Primal Scream, Punk, Pete Gooding, Playstation, Pamela Fernandez, The ParanormL, Pinkman, Paris DJ's, Patty Day, Patti Jo, People's Choice, Peech Boys, Plate Fork Knife Spoon, Phife, Phoniks, Phase One Radio, Peven Everett, Positive Force, Planet Earth, The Play Collective, Peace…
Q
Quentin Tarantino, Quincy Jones, Quebec City, Quentin Harris, Q-Tip, Quelle Chris, Quantic Soul Orchestra, Quiet…
R
Reginald Wallace, Rach, Records, Rome, Reading, Ricardo Fuller, Ruby Andrews, Rose Royce, Raze, Roy Ayers, Run DMC, Remix, Re-edits, Retro, Reservoir Dogs, Roda, Rhythm, Rock 'n Roll, Remix, Roller Boogie, Rappers Delight, Ron Hardy, Reckless, Ron Hardy, Revolution, RollingStones, Rare Groove, Ricky Morrison,Rufus & Chaka Khan, Radio One, Roots, Richard Pryor, Reel to Reel, Rafael, Robin Cooper, Ricardo Fuller, Revolution Square, Ricky Gervais, Roots, Roller Disco, raphael Saddiq, Ron Trent, Ramp, Raw Silk, Ray Charles, River Ocean, Rotary Connection, Randy Muller, Ron Trent, Ron Basejam, Rick Rubin, Reworks, Roland Clarke, Reuben Wilson, Ronnie Foster, Roy Ayers Ubiquity, Re-structures, RenaultSport, Renault Megane Coupe, Rhemi, Real D, Rotating Restaurants, Route 66, Rakim, Retweets, Rio De Janeiro (I'll get there one day!),
S
Stanley, Sarah, Stoke City FC, Soul, Salsoul, Studio 54, San Francisco, Stone Roses, Steino, Sly and the Family Stone, Sunsets, Sunset Bars, Stanley Matthews, The Simpsons, Star Wars, Space Is Ace, Sound System, Scratchin', Sampling, Shelleys, Starsky and Hutch, Stevie Wonder, Strings, Scorcese, Sol, Space, Sabotage, Sister Sledge, Sagrada Familia, St Peters Basilica, Soulfuric, Sex Pistols, Sugarhill, Shoom, Shelter, Sunshine, Steve Mcqueen, Stephanie Mills, Salsoul Orchestra, Sean P, Samuel L Jackson,Sounds Of Blackness, Savannahs, Soulful Hip-Hop, Stoke On Trent, Soul On Trent, Saturdays, Sylvester, SF MOMA, Sistine Chapel, Shaft, Soul Sisters, Soul Brothers, Sylvester, Slip 'n' Slide, Style, Steve 'Silk' Hurley, Songs In The Key Of Life, Slum Village, Sinoptic, Soulsonic, Spike Lee, St Germain, Supremes, Strictly Rhythm, Samba, Salsa, Stax, Scalextric, Street Sounds, Sunday Mornings, Sunday Papers, Strings, Stewart Lee, Smoked Salmon, Studying, Skyy, Sy Ari Da Kid, Stomp, The Seventies, Sandy Riviera, Shep Pettibone, Spirit Of House.com, Soulfuric, Silly, S.O.U.L, Solid Steel, The Specials, Spoonie Gee, Stetsasonic, Streetsounds, Streetsoul, Soundcloud, Soulquarians, Sylvester, Stones Throw, Shock Doctrine, Schindler's List, Seafood, Space, Strategy Games, Soulful House, Squeezing My Melons Man, Sean Mccabe, Stephen Witt, Soul Jazz, Sid Holford, Stratosphere, Shantaram, Strand Records, Sensus Soul, Scorsese, St, Germain, San Sebastián, Soul Music…
T
Trev, T-shirts, Tony Waddington, Tape-to-Tape, Tom Moulton, Tony Humphries, Technics, Tiswas, The Torch, A Tribe Called Quest, Twin Towers, Trainers, The Temptations, Turntabalism, Teddy Pendergrass, Taana Gardner, Thelma Houston, The Ashes, The Louvre, The Neptunes, The Jones Girls, Torrevieja, Torre Army, The Leopard, The Great Outdoors, The Escorts, The Looming Tower, Thai Cooking, To Kill A Mockingbird, Touched By The Hand of God, 3rd Round FA Cup, Thick Snow, TV, Ten City, Terry Hunter, Thick Toast, Talkin' Loud, Toronto, The Temptations, Trevor Nelson, Third World, Travel, Test Matches, Two Door Cinema Club, Terrace Humour, The Looming Tower, Three Stripes, Twitter, Thatmanmonkz, Tom Browne, Talke, T-Connection, T-Ski Valley, The Blackbyrds, Terrence Parker, Talking Heads, Tom Tom Club, Toronto, Third World, Tower of Power, Trouble Funk, Twin Peaks, Tony Pulis, Tom Tom Club, Trojan, Todd Terje, Todd Terry, Talib Kweli, Twitter, Trojan, Talib Kweli, Traxsource, Tonyn Momrelle, Tommy Boy, Tony Johns, Teddy Douglas, Terry Hunter, Talking Loud and saying Nothing…
U
US Garage, US Garage Dubs, Unfinished Sympathy, Underground, The Upsetters, Urban Soul, Urban Blues Project, Universal Robot Band, Unlimited Touch, Usual Suspects, Ubiquity, Unity…
V
Vinyl, Victoria Ground (RIP), Voodoo Ray, Victoria Ground, Vibes, Vinyl Junkies, Velvet Underground, Voices Of East Harlem, Viva La Revolution, Vodka Jelly,Vine, Viktor Vaughn, Vance & Suzzanne, Vicki D, Vincent Montana, Virgo Four, Vintage Clothing, Vespa,
W
Wig, West End Records, Wine, Wah-Wah, Walter Gibbons, Windy City Orchestra, Wild Style, The Warehouse, The World Cup, Womack & Womack, Wembley Stadium, Wood Brass & Steel, Walking, West Street Mob, The World's Famous Dream Team, Westworld, Wacky Races, Woodstock, Woody Allen's early films, We've Got To Come Together, Websites, Walter White, Wave Music, Wizards of Drivel, The Whispers, Wu-Tang Clan, The Who, Willie Bobo, Water, Williams Fairey Brass Band, Willie Hutch, W2W, Winning, Walkman, Wal TV …
X
X-Box, Xxxy, The XX, X-Press 2, X-Box 360...
Y
Yellorange, Yellow Tail, Yarbrough & Peoples, Yogi Houghton, Young ones, You Tube, Yoda, Y-Society, Young Montana, You Lot…
Z
Z-Trip, Zero 7, Z Factor, Zhané, Ziggy Phunk, Zulema, Zevlove X, ZZZZZ's…