30 December 2007
To celebrate the end of my first year online, here at www.djcswallace.co.uk towers, I've decided to do a mini review of my personal 3 favourite mixes that I've produced this year - so click, sit back and relax to the 2007 sounds of yours truly.
Enjoy
Wal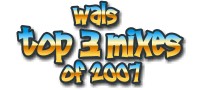 28 December 2007
Well, it was here, and now it's gone, but I hope you had a great Christmas - wherever you are!
It's nearly the end of my first year online, and I've had over 30,000 hits since May, so thank you so much for surfing my site and downloading my music, paintings and photography - all completely FREE - as it always will be!! Remember this site is up and running purely for the love of MUSIC - lets keep it that way.
23 December 2007
I'm getting in a festive mood now - the mighty Stoke City win 3-1 yesterday, there was snow outside first thing, and Santa'a nearly here. Have a great Christmas, and thanks for your support.
Enjoy.
Wal.
13 December 2007
NEW MIX ALERT !!
In keeping with the eclectic mix of music throughout this site I've just completed a www.djcswallace.co.uk 'Guitar Mix' - just great music again!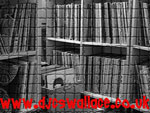 You lucky people....
6 December 2007
Okay. love is in the air at the moment - my brother's wedding, Christmas coming, getting together with friends. It's just love, love, love.
So, I decided to put together a little mix of some truly great 70's R&B. The kind of stuff that really is the real deal when it comes to old school soul. Great strings, great vocals, great songs. Featuring people like Al Green, Ike, Stevie, Lenny Williams, Temptations - it's just superb music.
I told you this site has got a very open music policy, but a very high quality control policy!
Enjoy the djcswallace.co.uk 'Love' mix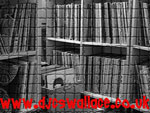 5 December 2007
Just want to give a personal shout out to my brother, Dave, who's getting ready for his wedding day this weekend - good luck man, and with me as Best Man, you can't go wrong!
Enjoy, fella.
4 December 2007
Okay, I'm over the England game...nearly. Still disgusted though. Where it's at really, is the Championship! My beloved Stoke City FC are playing well and flying high at the moment - could the impossible dream of the Premiership be on??????
...probably not, but I live in hope.
What's more, I've just found out that the FA Cup 3rd round tie with Newcastle United will be broadcast on National TV!!! Stoke City, live on the BBC - unheard of.
22 November 2007
Where do I start on the football?
Devastated.
13 November 2007
I've just returned from the incredible city of Barcelona - what a place! The architecture, atmosphere and beauty of the place is amazing. I had my photography head on, so check it out for yourselves
11 November 2007
Just thought I'd let you know that I've been updating my Photography pages for you to view. I've included some of my favourite cities of the world. More to come...
13 October 2007
Hi there. Just wanted to say a MASSIVE ' thank you' to everyone who's been looking in on my site over the past five months. I can't believe I've been online for that long now - and I definitely can't believe that I've had 20,000 (yes, twenty thousand!!) hits!!!!!
Respect, thank you, and keep looking in for my latest mixes and productions.
Wal.
5 October 2007
To showcase my photography side, I've just completed a small film of some of my work, click here to view. Enjoy.
Wal
1st October 2007
I've been busy in the studio (well, on the PC!) working on a track that is a personal favourite of mine - the classic 'Cuba' song, 'Chan Chan'. I've completed it now and am really happy with it. Please download it, burn it, stick it on your i-Pod, send it to friends,and if you like it let me know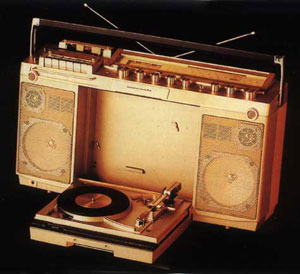 20 September 2007
Okay, apologies for not updating sooner, but I've just returned from a well earned rest in beautiful Spain - I've returned fired up by a latin rhythm - aren't you lucky!! There's two new mixes for you to download (completely free of course!), so listen and enjoy
'My Latin Thang', and 'My Latin Thang 2'.
Wal.
13 August 2007
Just to mark the opening weekend of the football season (C'Mon Stoke City FC!!!!), I've just recorded a www.djcswallace.co.uk mix - it's a collection of grooves that you'd hear if you came 'Back to Mine'. It's an eclectic mix of funky tracks that just feel good at any time of the day, but especially at 3am on a Saturday night with a glass of Jack Daniels (If you know what I mean). So download, listen, and enjoy.....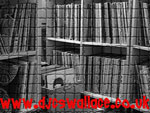 21st July 2007
Okay - it's been a few weeks since I've posted a mix - that's what holidays do to you - gracias, Espana. This new www.djcswallace.co.uk mix is fantastic - I had so much fun digging deep into the Wallace record boxes to bring you some real classic cuts. It's a revert back to 'Back in the Day' and I don't think that there's a track post-1977. Full of Soul, Funkiness and pure groove, download it now and enjoy some amazing Soul music. Check the Tracklisting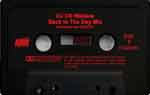 20 June 2007
I had loads of fun producing this one, it's the second in a series and I hope that you like it - It's got lots of classic cuts, it's loads of fun - download it NOW!!!!!!!! Enjoy. Wal.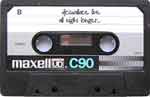 Click to download the new djcswallace.co.uk mix
27 May 2007
Download my new djcswallace.co.uk mix All Night Long - enjoy. Wal.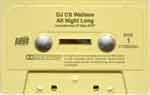 26 May 2007 - I've now had over 3,000 hits on my website this month, so there's a big shout out to you all - from the Philippines, Japan, Saudi Arabia, Malaysia, India, Thailand, United Arab Emirates in Asia, to Germany, Spain, Romania, France, Hungary, Ireland, Holland and the UK in Europe, to the USofA and especially Virginia and California (you guys are giving me loads of hits!), not to mention Uruguay, Australia and Canada - thank you so much for looking in and downloading my music and mixes - there'll be a new mix out in the next few days so until then, see you later. Wal
12 May 2007
I've just completed a new mix - my Soulful House Special. There's just some great tunes from my record collection that I was messing about with - hope you enjoy it!!!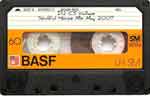 10 May 2007 - I've just had a look at the stats for my site and I am, to say the least, overwhelmed - I've had over 1200 hits in the last 10 days!!! Wow. I can't believe it - a big thanks to everyone who's surfed my site across the world - let me know where you are and what you think about it - I'd love to hear from you. And THANKS again! Wal.
9 May 2007 - On a personal note, can I just say a massive 'Congrats' to G, my dad, who's turned the big 60 today - have a good one fella!! C U later!
8 May 2007 - Well, it wasn't meant to be. Stoke City didn't make it to the play-off's. We'll have to wait until next season, then we'll be in the running for promotion - I'm sure of it!!!!
5 May 2007 - A massive 'C'mon!!!' to my beloved Stoke City FC for tomorrow's last game of the season, away at QPR. Hopefully by tomorrow night the Mighty Potters will be sitting in the Championship Play-offs!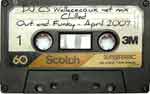 28 March 2007 - I've just completed my downtempo (ish) mix - it'll soon be available as a FREE download. There's even a remix that I've just done of Sly & The Family Stone's 'Remember Me' on it - I've just got to sort the artwork out so that you'll be able to download the covers and make your own CD, but what a way to end www. djcswallace.co.uk's first month online!!!!
21 March 2007 - Thanks to everyone who's fed back to me on my site recently. It's great to get good feedback!! Really, really appreciated. Just let me know if there's anything you'd like me to include - I've been asked if I could do a 'downtempo/chillout kind of mix, so keep your eyes (and ears) open for that soon. Just off now to sort some records out - Laters.
18 March 2007
What a day - a website AND a new production to add to the world - Man, this is a good day! Okay, I've finished it now, my latest production'You Believed'. Have a listen, download it, tell your friends, give it to your mum for Mothers Day, but please let me know what you think. Enjoy!!
18 March 2007 - The day I've been waiting for for 5 months - my website has now become active!!! Wahey - I'm online! www.djcswallace.co.uk is now up and running!!
17 March 2007 - Thanks to the lads yesterday for the trip to Cheltenham for the Gold Cup Day - didn't win much but great day out.
10 March 2007 - Started work on a new production - playing around with a few beats and great samples from one of the best songs ever - Executive Suite's 'You believed In Me'. As soon as I've finished it, you'll be able to listen and download it - all for FREE!!
28 February 2007 - Download my new 'Good Times' Mix. Filled with loads of classic tracks, it was just a mix I really enjoyed putting together. Tracklisting to follow.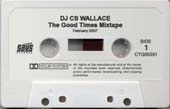 28 February 2007
Download my new 'Good Times' Mix. Filled with loads of classic tracks, it was just a mix I really enjoyed putting together. Tracklisting to follow.